About
Willow Creek Transmissions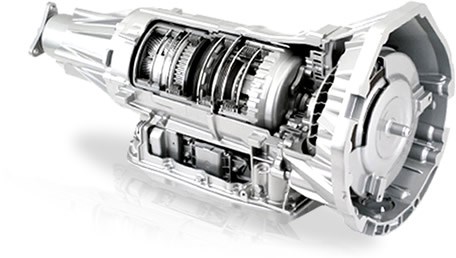 Willow Creek Transmission opened its doors in 2004 in Florence SC. We were originally a small local business, helping anyone in the community who required transmission repair work or a transmission overhaul and update . However, we distinguished ourselves from competitors in the region with our 2-year, unlimited mile warranty and transmission services which outlasted anything else available. As our business grew, we developed experience and knowledge that allowed us to detect patterns of common failure and weakness which occur in different types of vehicles. Identifying these weaknesses helped us not only repair transmissions but upgrade them in the process, leading to a better-than-new transmission job. Word of our expertise and unique style of transmission repair spread, and people from out of state began pursuing us for transmission repair and transmission replacement services. Due to our reputation for high-quality, long-lasting transmission services, regional demand has helped us naturally expand into a business which now services folks anywhere from 10 to 100 to 1,000 miles away.
We particularly specialize in transmission repair for vehicles such as:
And many others. To better service our long-distance customers, we now repair and re-manufacture transmissions for particular vehicles ahead of time and sell them online. All of our products and services carry the same 2-year, unlimited mile warranty which has helped us garner a reputation as one of the most reliable transmission repair companies around. Our remanufactured transmissions are better than they were when brand-new, and our rock-solid warranty means you can rest assured that your money is well invested.
Our Transmissions
Don't waste your money on a used transmission...it hasn't been updated, and will fail just like yours has. Our transmissions have been completely disassembled, cleaned, and examined thoroughly for wear, breakage, and distortion. All parts have been measured for wear, and only those components that meet manufacturer's specifications are used. They are then reassembled and fine-tuned to ensure that all tolerances and clearances are measured and adjusted to the optimal specification. We add new o-rings, seals, and gaskets, and we use high energy steel and friction clutches, new differential bearings, a heavy duty torque converter, a new internal filter and an add-on inline cooler filter where applicable. We then test the transmissions on our dyno to make sure it works as it should.
Upgrades
Our transmissions are also upgraded to combat the weaknesses which most often cause them to fail. For one, heavy duty torque converters are often a must. The new torque converters we install are far superior in manufacturing material and quality, and in the process of installing we modify the valve body to increase the pressure and flow to the torque converter, which helps maintain a cooler converter. We recommend that an aftermarket auxiliary cooler is installed as well.
Shipping and Core costs
We require that you return the old transmission to us. There is a $300 deposit for shipping which is refunded upon arrival. Getting your transmission shipped to a business address will be much cheaper, and it reduces the hassle in both receiving your new transmission and shipping us the old one. Our transmissions, on average, weigh around 250lb, meaning they are too heavy for UPS or FedEx and must be shipped freight. Canadian customers may opt to drive into the US to have it installed. We can also ship your transmission to the installer directly.
Warranty
Our warranty is 2yrs/unlimited miles. Should the transmission ever fail, we'll ship out a replacement anywhere in the lower 48, and the shipping is covered. Labor however isn't covered. If labor coverage is required, we have a Labor Warranty available for an additional $150, and it covers up to $600 of repairs, should the transmission have to be removed. This added labor warranty is optional, whether you accept it or decline it, it will be noted on your receipt. The labor warranty is also 2 years.
Installation
We offer same day installation. Make an appointment, and we'll have your transmission and two mechanics ready to install. Come in at 8am and you'll be back on the road by 3pm. Installation starts at $550 plus fluid $60 plus cooler $60. Having trouble getting here? Sometimes our customers are in desperate need of transmission installation or repair, but they have no way to get here. However, unbeknownst to many, if you have AAA roadside and towing you can get your vehicle transported up to 300 miles at no cost to them. If you don't have roadside assistance of any kind, consider borrowing a truck and renting a trailer. If you're really having trouble, give us a call and we'll see what we can do to help out.
Willow Creek has an A+ rating with the Better Business Bureau, and many of our technicians have 15 or more years of experience apiece as well as ASE (Automotive Service Excellence) certification.
We invite you to experience the Willow Creek Transmissions difference. Explore our inventory , read more about our services , or ask us a question . Thanks for reading.