Transmission Services
DRAIN & FILL
Removal of the old transmission fluid and replace it with new, clean fluid of the grade recommended by your vehicle manufacturer.
FLUID & FILTER CHANGE
In Addition to replacing old transmission fluid, replacing the automatic transmission filter helps remove dirt and contaminants from the automatic transmission fluid.
FLUSH
As the transmission fluid ages, viscosity breaks down and contaminants build up, leaving your vehicle's transmission vulnerable to breakdowns. A complete Transmission flush replaces all the fluid in the transmission and gives long term protection and reliability.
Transmission Services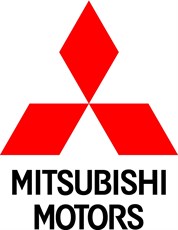 Mitsubishi Transmissions

Current Inventory
Willow Creek Transmissions has several Mitsubishi transmissions, in stock, that are overhauled and are ready to go.
Includes a NEW HEAVY DUTY TORQUE CONVERTER!
What makes our Mitsubishi transmission better than all the rest? The transmissions have been overhauled with:
New steel and friction clutches
All new o-rings and seals
A new internal filter
New torque converter
New differential bearings
New gear bearings
An add-on external filter with magnet to catch debris from old Mitsubishi transmission.
All are updated, and come with A WRITTEN 24 MONTH UNLIMITED MILE WARRANTY
This represents our current online Mitsubishi inventory - however, we may have more in stock, and can help you order the Mitsubishi transmission and parts you need. Contact us about your transmission to see what Willow Creek can do for you.