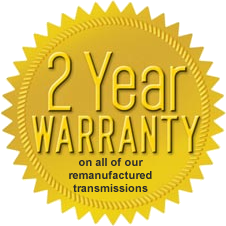 2-Year Unlimited Mile Warranty on Transmission Repairs and Remanufactured Transmissions
We offer a 2 year unlimited mileage warranty of our transmissions.
Shipping costs of the replacement transmission to the lower 48 states are also covered, if the transmission has been installed at a location other than Willow Creek Transmissions. Labor is always covered at our location in Cades, South Carolina. For an additional $150 you can purchase labor coverage worth up to $600 for installations elsewhere.